Second Sunday of Each Month Join Us At The...
Iduma Bird & Small Animal Auction
10:00am: Equipment, cages, feeders, carriers and other accessories auction begins

11:00am: Bird/Animal Auction begins
1362 Briggs Road, Killeen, Texas 76549
Check in time starts at 7:00am
Consignments consist of all types of birds including Love Birds, Cockatiels, Parrots, Macaws, all types of bantams, standard and exotic chickens, ducks, geese, swans, peacocks, turkeys, ornamental pheasants, gamebirds, assorted small animals, pets and many more.
Sale narrator: Dale Fisher
Auctioneer:
Rocky Castleberry TX#11629
All consigners and buyers welcome, feel free to call.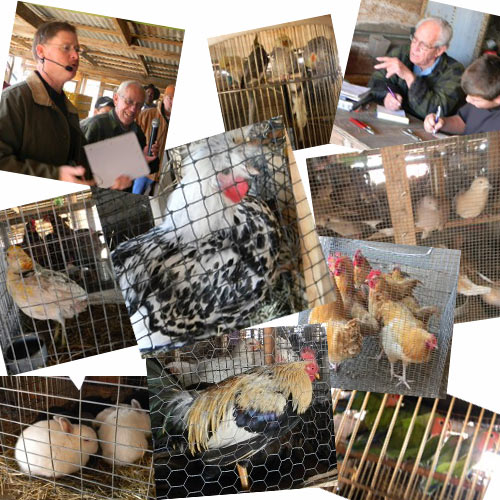 2018 Sale Dates
Jan 14, 2018

Feb 11, 2018

March 11, 2018

April 8, 2018

May 13, 2018

June 10, 2018

July 8, 2018

August 12, 2018

Sept 9, 2018

Oct 14, 2018

Nov 11, 2018

Dec 9, 2018
If you would like to be notified by email about the upcoming auctions and receive auction news, enter your name and email address below.
Consignors are required to abide by all state and/or federal regulations, licensing and/or permitting that may apply. USDA Typhiod and Polorium test papers required. Please bring extra copies for our files. Sale and auction price will be times the numbers of birds/animals in each lot unless otherwise stated. Small animals and birds are required to have a solid bottom cage with food and water containers. Cages must remain with items sold. No closed containers will be accepted.
Sellers are required to be registered by the TAHC. For information you can contact:
JR Rieger
Area 7 Inspector
Texas Animal Health Commission
512-993-8803 email: jr.rieger@tahc.texas.gov
or visit the Texas Animal Health Commission website at www.tahc.state.tx.us
USDA Typhiod & Pullorium test papers are required to consign birds.This testing and papers are provided free and can be obtained by calling: TVMDL Inspector Dusty Bullion 903-327-6947

For more information click this link: http://tvmdl.tamu.edu/services_offered/poultry_program/
No buying and selling on premises unless commission is paid. All items are required to be consigned before selling. We request that you register and obtain a number before bidding or buying.
Commission will be 18%, PO charge is $2/cage.
_________________________________________________
For information call: Dale fisher (254) 289-3304 cell (254) 793-2958 home
or Email us at: idumasale@gmail.com
| | |
| --- | --- |
| | Dale has his spring batch of Rare Trout Runner hatching eggs for sale. $40/dozen+shipping or you can pick them up at the farm. Drop him an email to find out more. |